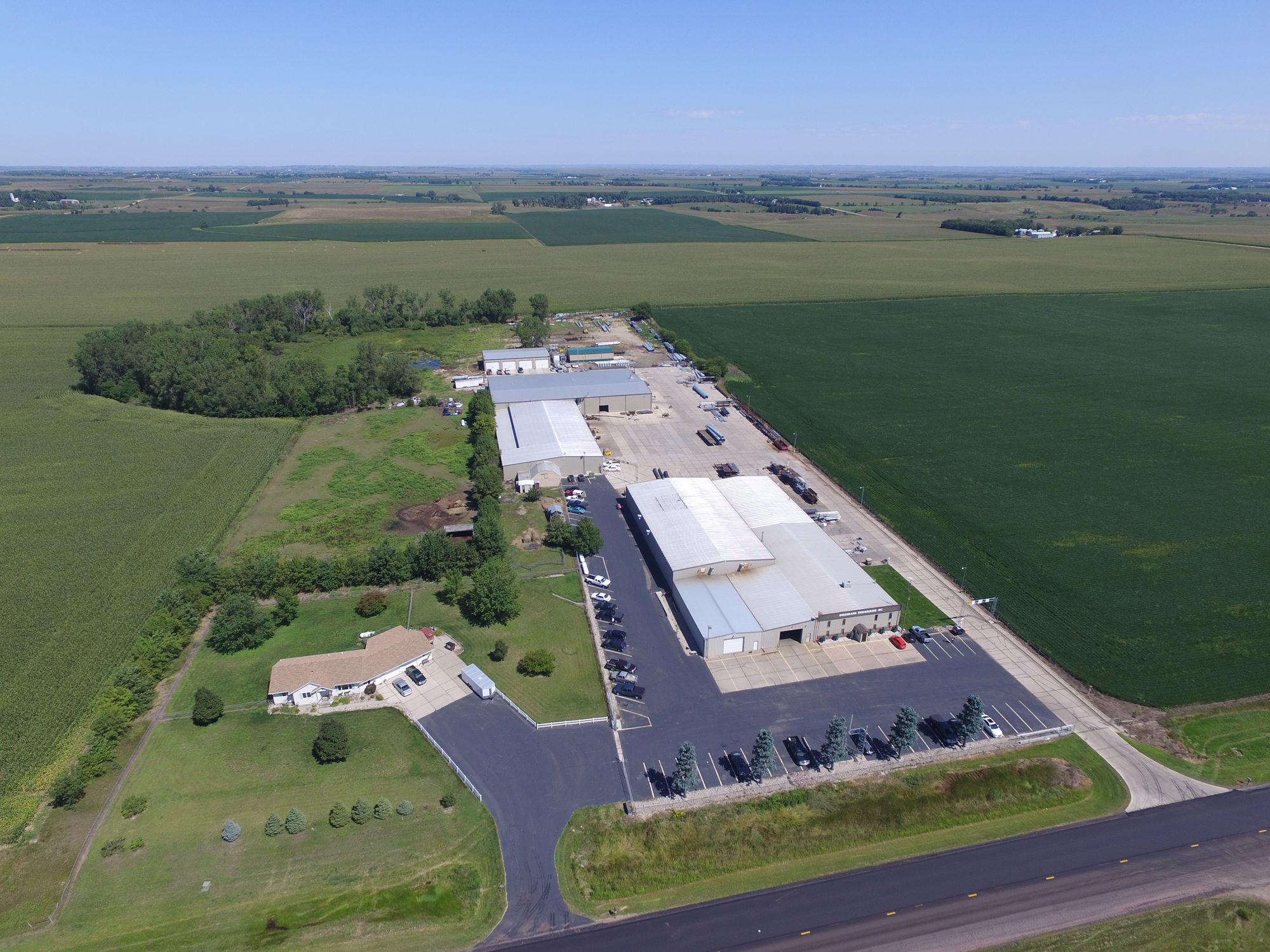 EHRESMANN ENGINEERING INC.
Ehresmann Engineering is an engineering consulting and steel fabricating firm, incorporated as a family business in 1983 to meet the highly specialized needs of the communication industry.  Situated in rural southeastern South Dakota, EEI has provided services in all 50 states and around the world. EEI is the leader of communication tower design, engineering, and manufacturing.
EEI sepecializes in:
NEEDMORE TOWERS INC.
Needmore Towers, Inc. is a division of Ehresmann Engineering Inc. performing field audits and tower installation services.  Inspection and installation crews are staffed with Comtrain  certified climbers that travel to your tower locations.  Together with EEI's engineering and manufacturing services, we offer a complete communications tower solution.  
Needmore Towers specializes in:
Turnkey installation of towers, foundations, guy tower anchors, Ice bridge structures
  
Needmore Towers partners with our sister company EEI Imaging to incorporate the newest UAV and terrestrial LIDAR technology into our tower site auditing programs.  Reality capture with UAV's and LIDAR provide us alternative methods of obtaining audit data.  Inspections with these newly acquired technologies can provide more detailed information with greater accuracy and less climber exposure on the structures. 
Audits with these tools are beneficial in situations where:
Tower access is restricted or inaccessible
Special equipment or lifts are required to provide climber access to the tower
Tower structural condition is unknown and safety is a concern. example: post storm damage audits
Greater accuracy and detail of audit information is required
Detailed as-built site and tower information has been requested
EHRESMANN ENGINEERING IMAGING
EEI Imaging exists to provide our customers with the current structure, format, and conditions of indoor and outdoor environments such as communications towers, electrical stations, industrial plants, infrastructure, construction sites, and much more. We use state of the art sensors and technology to provide images, video, and digital data of areas of interest. The data collected provides customers with a one stop, no return solution reducing inspection time and increasing return.
High Definition Laser Scanning
Up to 400 Feet scanning range
HDR Imaging
Field of view 360° Horizontal and 270° Vertical
Point Accuracy at 50m (162ft) = +/- 1.5mm (0.062")
Independent Camera Stabilization 
Pictures

Full Frame Sensor
5760x3240 22.1mp
Image format RAW or JPEG

Video

1920x1080, 25fps or 1280x720, 60fps
Video format MOV or MPEG-4
Georeferenced Orthomosaics 
3D Point Clouds and Digital Surface Models (DSMs)
Volume Measurements
Ideal surveys are 1-100 acres
Typical Point Accuracy is 4-8cm Horizontal and 4-12cm Vertical